Step 1: Email

Your email is used to remember you and your pets. It is used to send appointment confirmation and reminder. If this is your first time here, some additional info is required.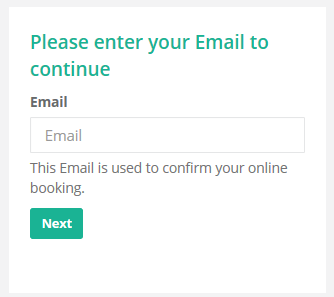 Step 2: Select Service

Select the service you're looking for.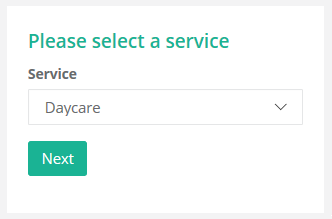 Step 3: Select Appointment

Please choose one of your pets. Click on Add New Pet to add a pet. You can add additional booking notes. Click to choose a date from the calendar. For grooming appointments etc., you can choose from available time and groomer.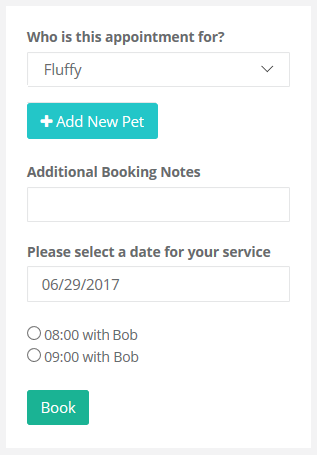 Step 4: Add a Pet

Add New Pet button will take you to this page to add a pet.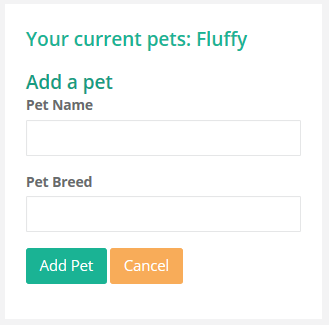 Step 5: Booking Request Confirmation
Your request is sent! You will receive an email to acknowledge the submission. Once confirmed, you will receive a confirmation email. If there is an issue, the store will be in touch.
If you'd like to schedule another appointment or go back, simply refresh the page.